As a common part of the injection mold system, the plastic in the runner and gate is kept in a molten state by heating. Since there are heating rods and heating rings near or in the centre of the runner, the entire runner from the nozzle outlet of the injection molding machine to the gate is in a high-temperature state, so the plastic in the runner keeps melting. Generally, it is not necessary to open the runner to take out the condensation When starting the machine again, it only needs to heat the runner to the required temperature. For this reason, the hot runner process is sometimes referred to as a hot manifold system, or as runnerless molding.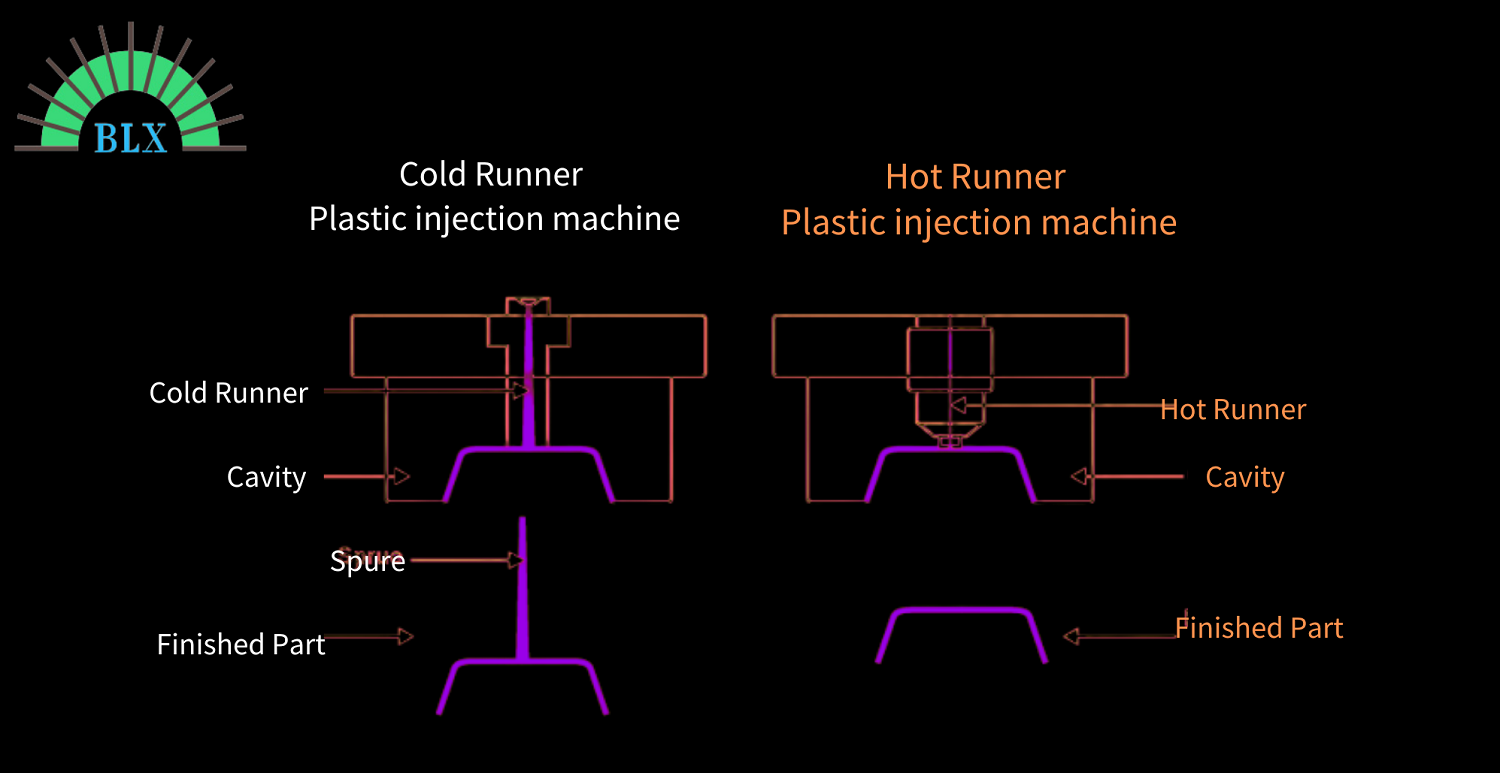 Brightlx has a total of 39 injection molding machines of different tonnages such as 80T, 120T, 180T, 260T, 320T, 480T, etc. Also having experienced optics mold engineers to guarantee the injection production, and solve the issues that may happen in producing, it will much avoid predicted questions, and make the injection produce smoothly.
Production mold designs are supported by MoldFlow analyses to verify the expected process performance and optimize the tool construction for reliable product mass manufacture.