Hello everyone, Here glad to share a is the #bespoke- TIR lens array Brightlx team have done before.
Beam angle: 12.4°×57°
Material: PC
Efficiency: 92%
LED type: Cree XP-E-2
TIR lenses and reflectors work on the same basic principle, but TIR lenses have greater control over light. A large part of its design relies on total internal reflection, which gives a nice light distribution. The lenses can be designed in arrays for multiple LEDs to suit the client's needs.
Do your company have any project that needs to develop such type of lenses? Welcome to send us your optical request!
- sales@lensblx.com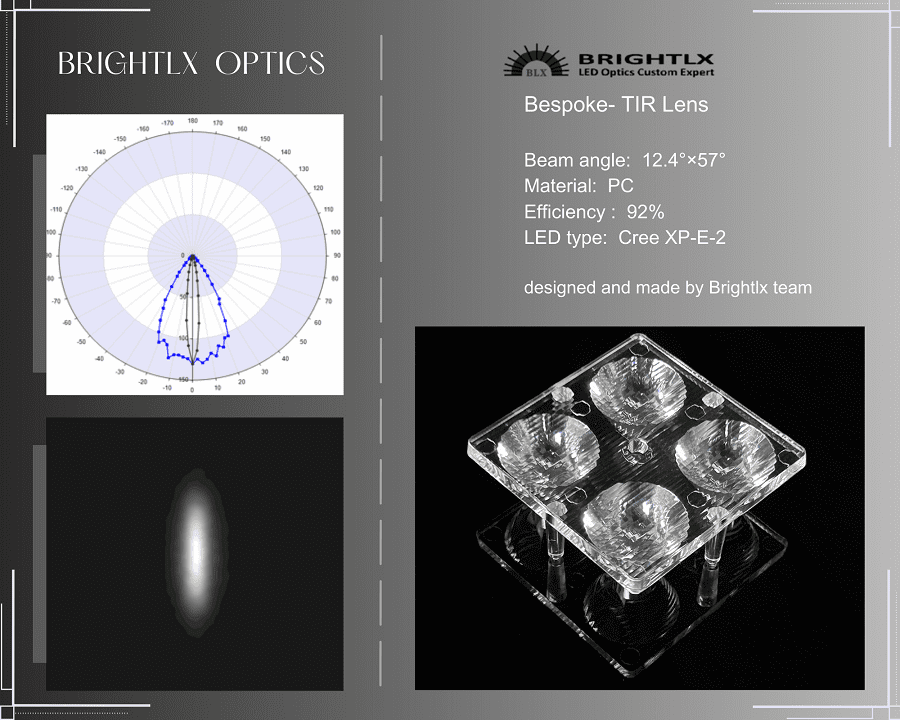 #Brightlx #TIRlens #LEDlens #opticaldesign #LEDlighting #lensarray